In autumn, the tapestry of colours from the changing leaves is a feast for the eyes and there's something quite magical when you overlook snow topped hills on a crisp, frosty morning.  It's no secret that the Scottish weather can be a bit unpredictable, but don't let that put you off booking your self-catering stay. 
You'll find the self-catering prices slightly cheaper in autumn and winter, there's still plenty to see, do and explore outdoors, not to mention a cosy, toasty lodge, cottage or cabin waiting for you after a day of adventures.  Just remember to bring some warm, waterproof clothes and, if your welly boots have seen better days, don't worry, we've got plenty of sizes on site and you can borrow some of ours.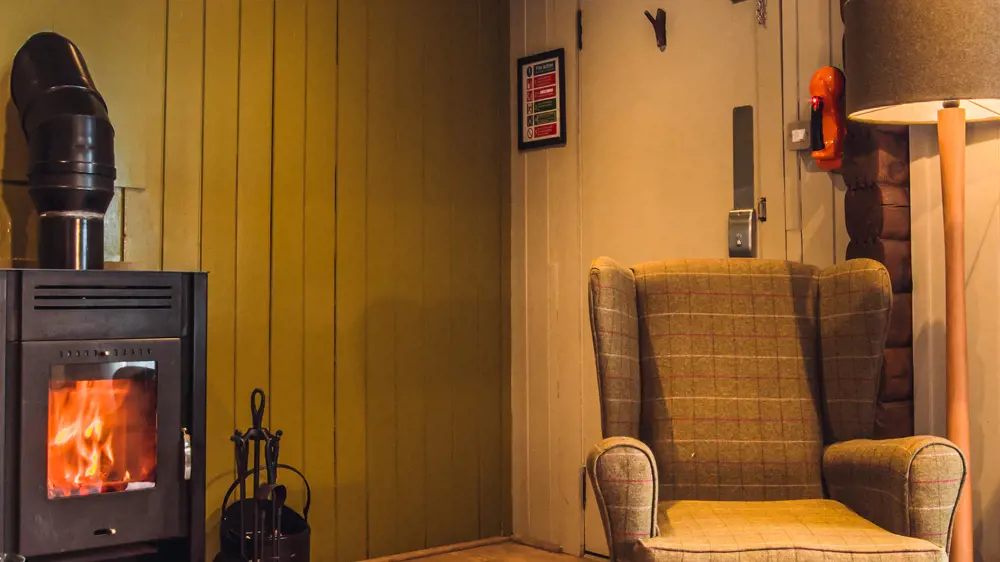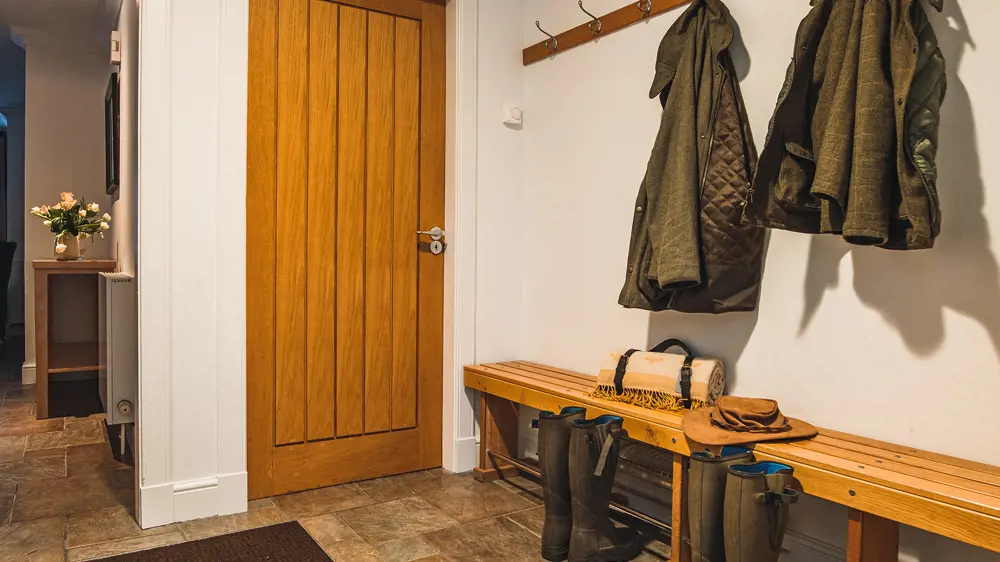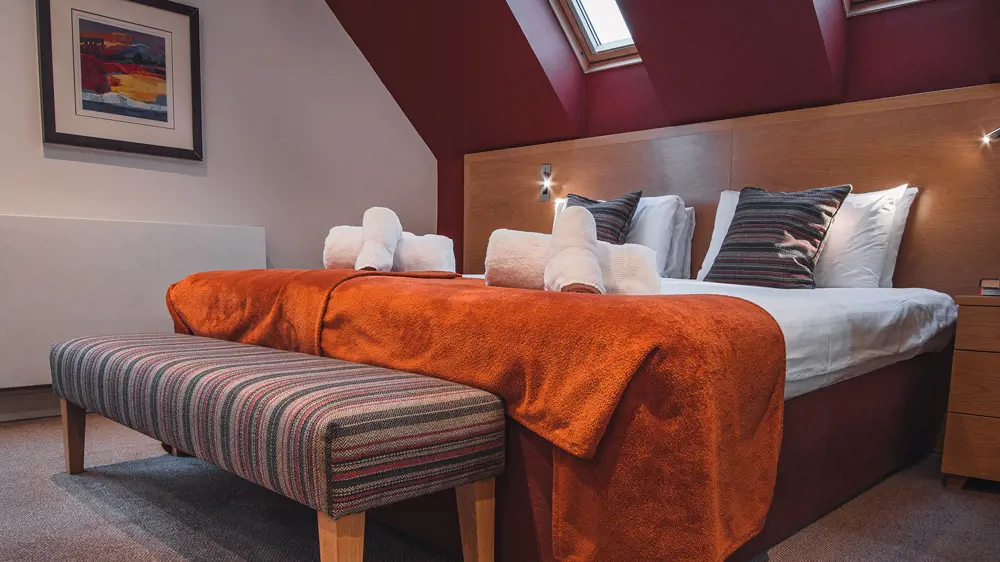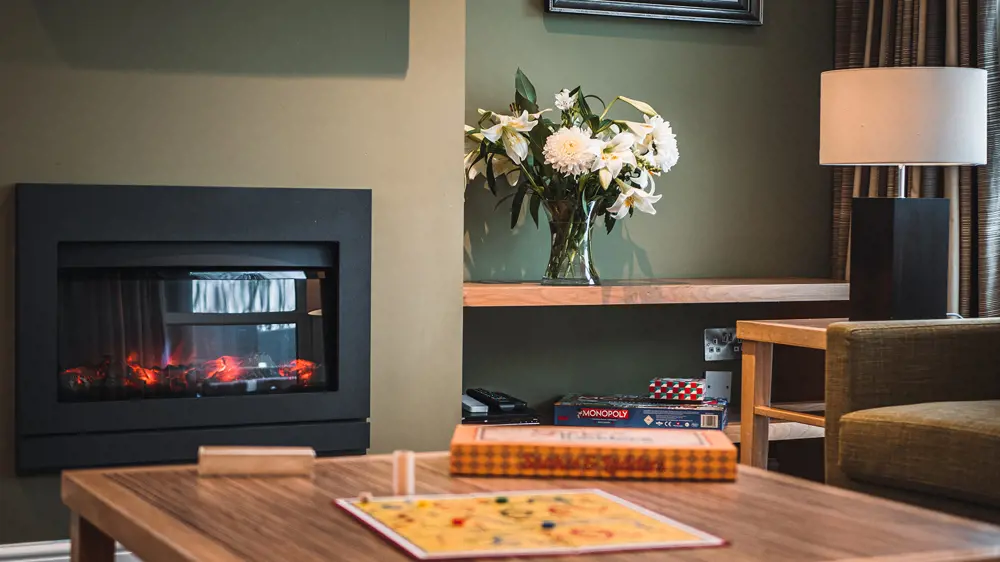 Looking for a suggestion for what to do when staying with us in winter? Well, come rain or shine, a visit to The Knock is a must.
The Knock is our wooded hill that overlooks Crieff and, on a clear day has views stretching right out to Perth and beyond. It's part of the resort and there are a couple of routes to get you started.  The good news is that all routes start around the self-catering village either directly in front of the Cosy Cabins or from Culcrieff village and just beyond Action Glen so it's almost like having your very own private Munro. It's a short route but that means the ascent is steep.
You can either tackle it on foot, or there's a few different bike routes to take too.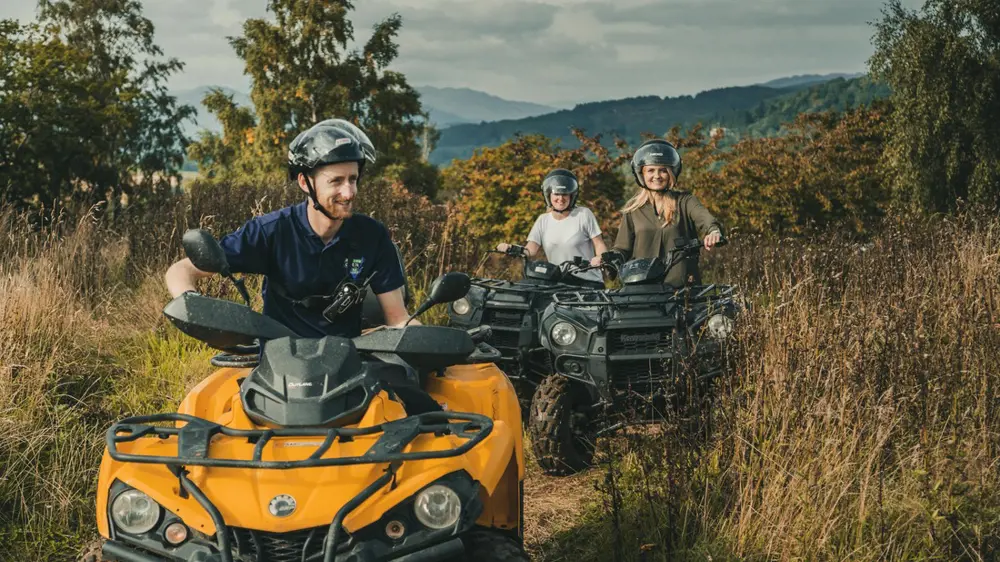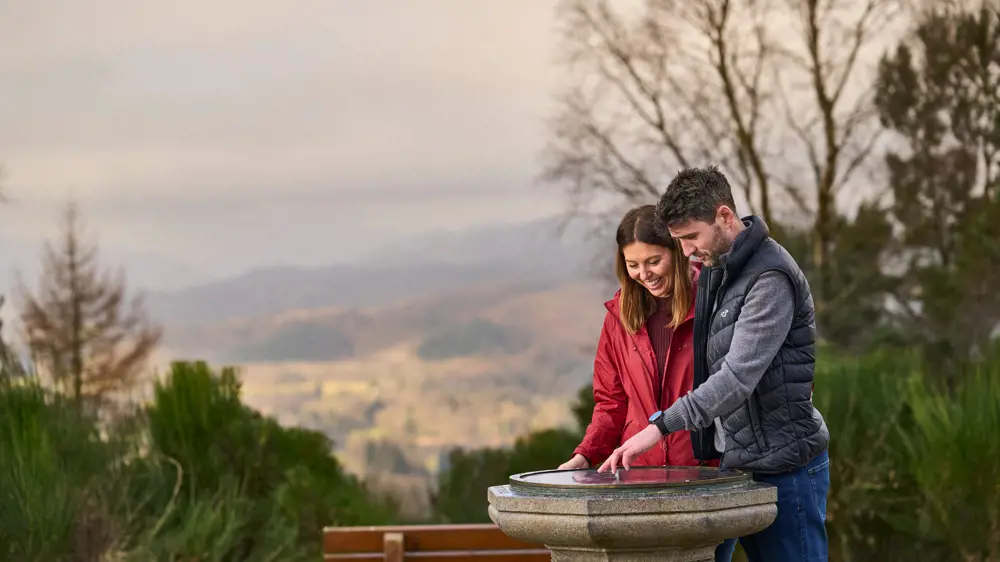 Now you're all ready and set to tackle The Knock, you just need to decide which of the two ways to get to the top to choose:
BEST WALKING ROUTES UP THE KNOCK
1). Best for young kids and buggies
Start on the forestry path that takes you around the central Knock. The forestry track is a cinder track that weaves its way around the Knock. On one side you have lovely views out to the west and can see Ben Vorlich below.  As you continue, the valley opens up to the east.  On a frosty clear day, you can see right out to Auchterader and Perth across the Strathearn Valley. Wrap up warm as the path isn't particularly sheltered but the prevailing winds come from the west so it's still a beautiful gentle walk for the soul.
2). Best for early risers and brisk walkers
The more direct route up the Knock is on a much narrower, steeper path that will be muddy in winter – welly boots at the ready.  The route is more protected from the elements and at the top, you'll get a panoramic view over Crieff.  Take a seat on the bench and catch your breath before you make your way back down. You can join the forestry path on your way back and pop out at Crieff Golf Club.  There's beautiful views at this point of the walk too.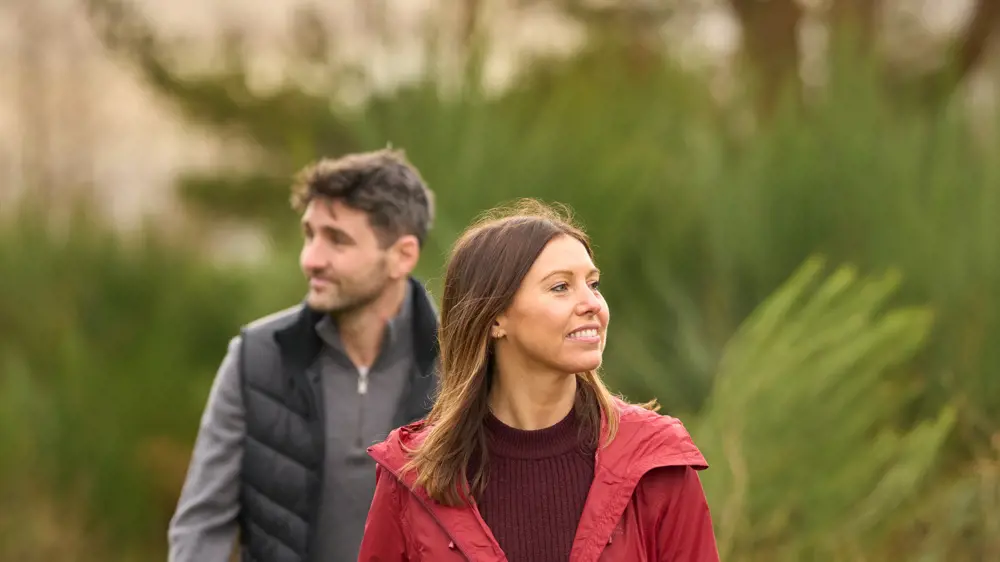 BEST BIKING ROUTES
From the holiday bike rider to the adrenaline junkie. Don't worry, there's a bike route for you:
1). Best for younger kids and gentle cyclists
The cinder path is a great choice for a family biking adventure.  No cars to worry about, gentle ups and downs along a stable path.  Take the main route towards Culcrieff village.  You'll then pass through a forest which opens up to stunning views over Ben Vorlich.  Just a little further and you'll find yourself cycling alongside all of our activities, Aloft tree top adventures, Mini Landrover World and Action Glen.
2). Best for older families and those who want more of a workout
If the kids are a little older, then a longer ride is to take the cinder path right around the Knock. The path is wide, there's plenty of passing points and a few more steeper inclines and declines to enjoy.  If you take the route back down via the Golf Course, you'll pop out at the Brae and Corrie self-catering lodges which overlook Action Glen. Take this road down to Action Glen and perhaps a pitstop at Basecamp.
3). For adrenaline junkies
If mountain biking is your passion and you want a challenge, we can offer you that too.  Push yourself to the limits at the top of the Knock. Once you're at the top of the forestry track you'll find a few challenging trails with jumps, berms and drops for you to test.  Alternatively, take a short drive to Comrie Croft Cycle centre – it's just 10 minutes away by car, their trails are designed for beginners right up to pro bikers, where you'll relish the technical challenges.
If you don't want to bring your own bikes, you don't have to. We have plenty of bikes on site to hire and there's no need to prebook your hire, simply turn up.