Hydro Heroes
You'll find our bikes at Action Glen, ready and waiting for you. Although we focus mostly on the mountain bike side of things, we also have Cyclocross bikes and tourers for people wanting to take it a bit easier. 
On our grounds and The Knock, we have three different marked routes to try out, blue, red and black, including two red graded bike-park styled tracks for practising your skills on. Beware though, it can get muddy if the Scottish weather starts its usual shenanigans. Find our map here. For more of a gentle, family-friendly route, just head to the cinder Path. 
A lot of our trails are shared with walkers, families and horse riders so please have respect for the other users who may be on them at the same time. Crieff is built primarily on a hill, so even the blue track has a few uphill parts that people who don't regularly cycle may find an effort, but just think of the guilt-free cake you can have at the end.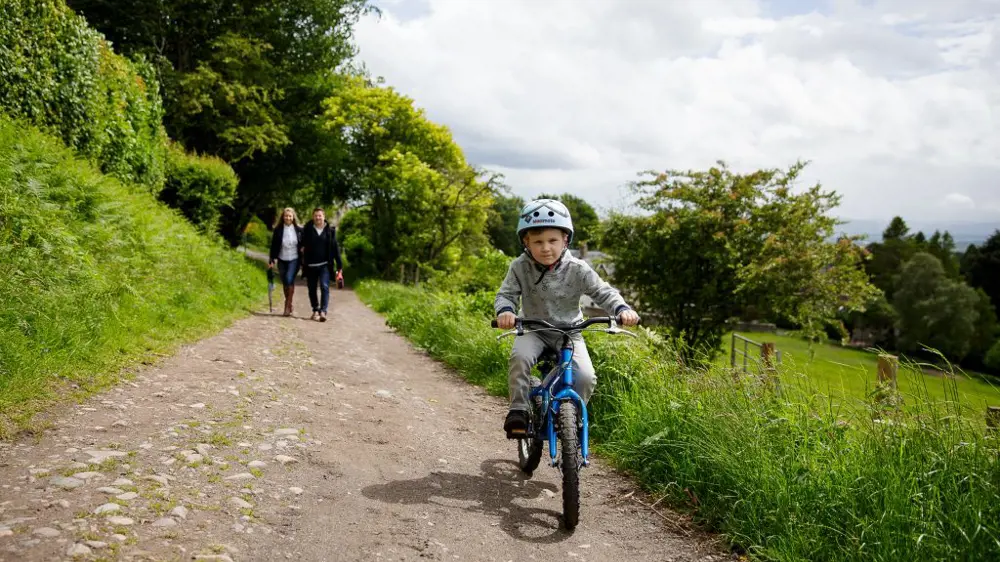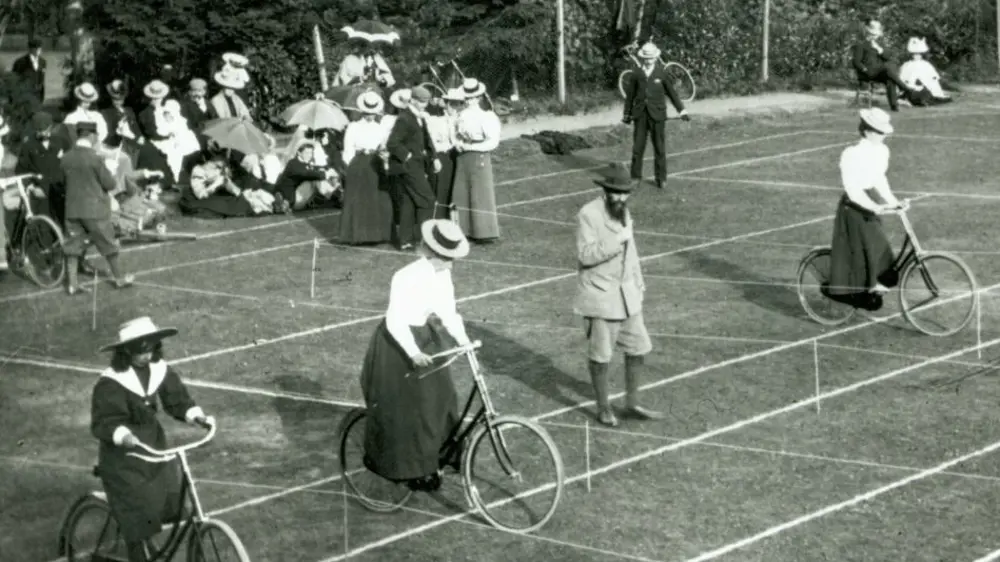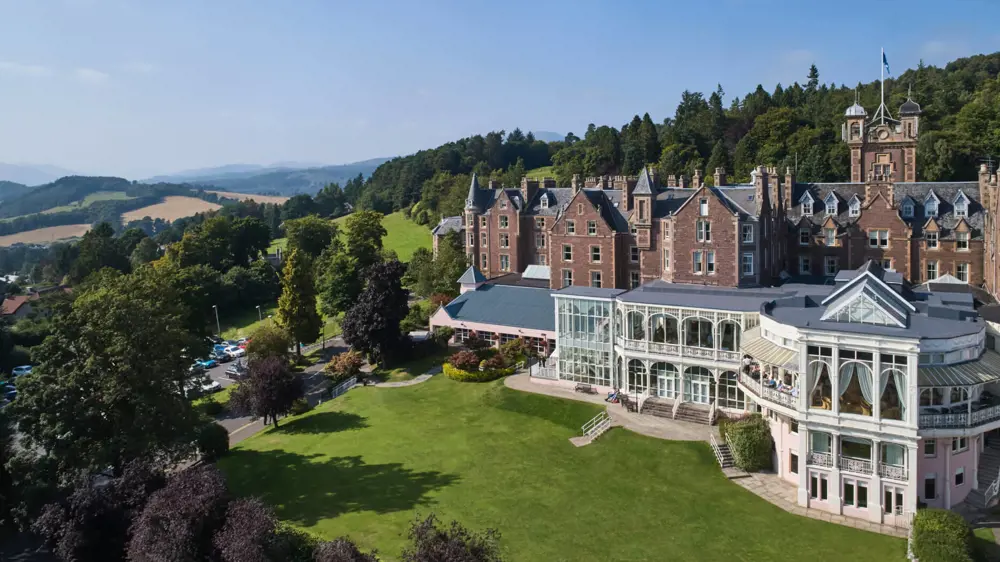 Local Legends 
If you're very keen and you've got the skills, Comrie Croft trail centre is within cycling distance from our hotel and was recently given a five out of five rating by MBUK Magazine. This centre has everything a mountain biker could want; including a café, bike shop and of course, some fun and challenging trails. 
For the more relaxed cycle, various walking paths around Crieff are very bike-friendly. How about a slow pedal along Lady Mary's river walk? Great in any season, we especially recommend it in the autumn when the colours of the leaves are a photographer's dream. You'll get to see the remains of the old steam railway track too.
Lagan Hill above Lady Mary's also gives a great pedal and an even better view of the valley towards Comrie. You'll see a huge, but very lonely glacier stone perched next to the upper path, and in the distance you'll spot the old raised part of the steam railway track, snaking its way towards the hills.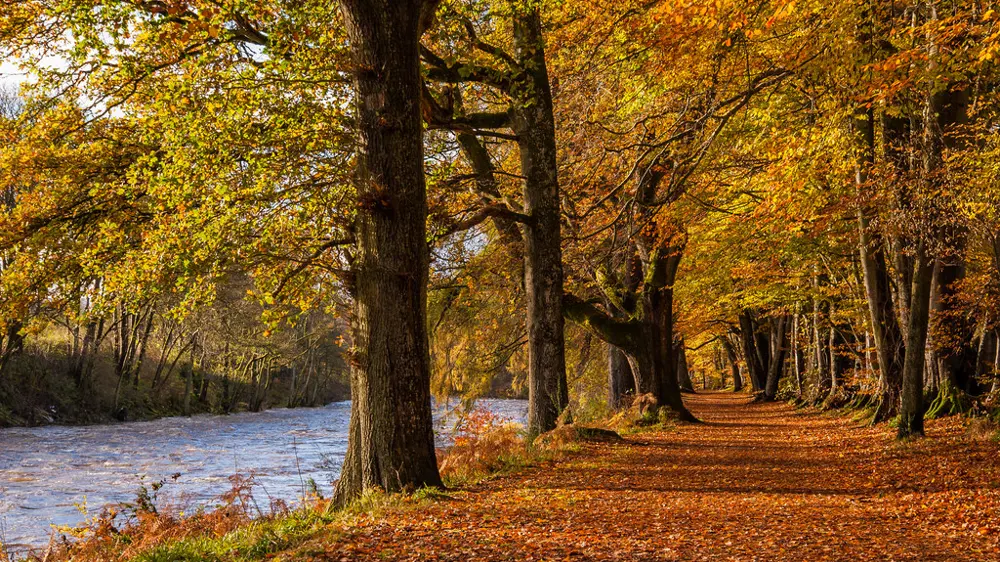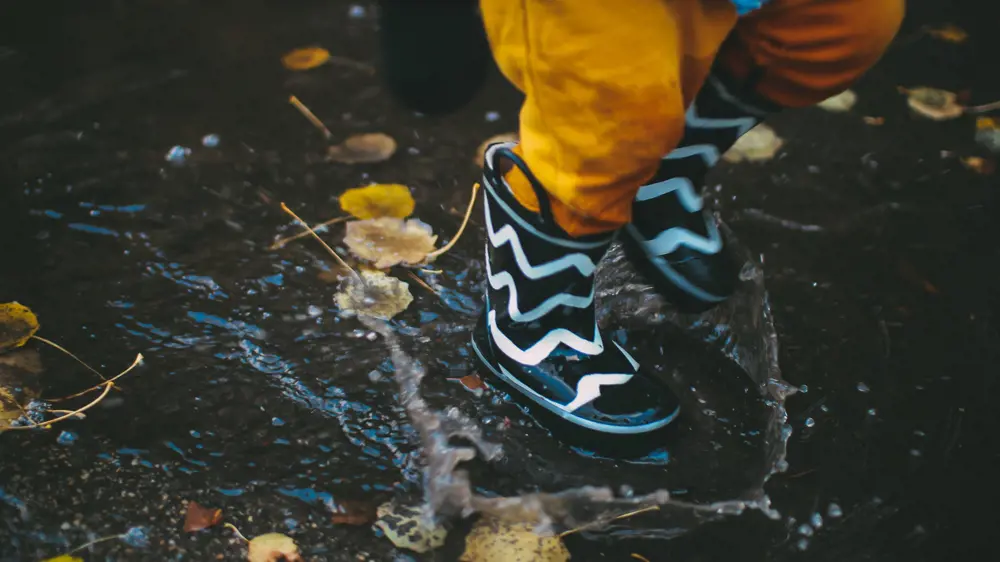 Thrill Seekers
As for people who like to get away from it all and want to push their fitness, Crieff has a fantastic set of hills all linked together, mostly by fire track (fire track/fire road are the wide tracks used to stop wildfire spreading, which provide a gap in vegetation and allow clearer access). From Glenturret Loch you have a whole host of options, including pedalling towards Comrie, taking in the views towards Loch Leadnoch.
You can go higher, to the top of the nearest Munro, Ben Chonzie, to take in the stunning views. Or go right over the back, where it's possible to pedal to Loch Tay (you might want to pack a few supplies if you're taking on that one). You'll need to have an up to date OS map and be able to navigate confidently, but there are many hidden gems to be discovered.